---
---
FIFA 22 is coming this year – but you probably didn't need us to tell you that. An annual FIFA release is as inevitable the sun rising in the morning and setting in the evening, but that doesn't stop it from being one of the best-selling games every year.
The number one football fest remains an extremely lucrative endeavour for EA, particularly with its focus on Ultimate Team game modes, and FIFA 22 will be no different. But the biggest hurdle that annual sports games have to overcome is: what makes this version worth it compared to the last?
Well, EA Sports is banking on its new HyperMotion technology, which is essentially a brand-new motion capture and animation suite which EA believes will have a transformative impact on the beautiful game.
Thankfully, the foundations for FIFA 22 are strong. FIFA 21 impressed us with its strong attacking gameplay, authentic visuals and player likenesses, as well as the sheer wealth of game modes to keep football fans of any stripe occupied for hours on end.
It was far from a perfect experience, though. The FIFA franchise has often proven itself to be a one step forward, two steps back affair. FIFA 21 was no different; while its positives shined through brightly, it still couldn't quite shake that "yearly update" feel (especially if you bought the shocking Legacy Edition for the Nintendo Switch).
FIFA 22 needs to step up, then, and now that we're fully immersed in a new console generation, EA has an opportunity to make the next FIFA game the best we've seen for years. Here's what we want to see in FIFA 22 as well as a roundup of all the recent news and rumors.
FIFA 22: Cut to the chase
What is it? A football simulation game with official backing from FIFA, released annually
When can I play it? October 1, 2021
What can I play it on? PS4, PS5, Xbox One, Xbox Series X, Xbox Series S, Stadia and PC.
FIFA 22 release date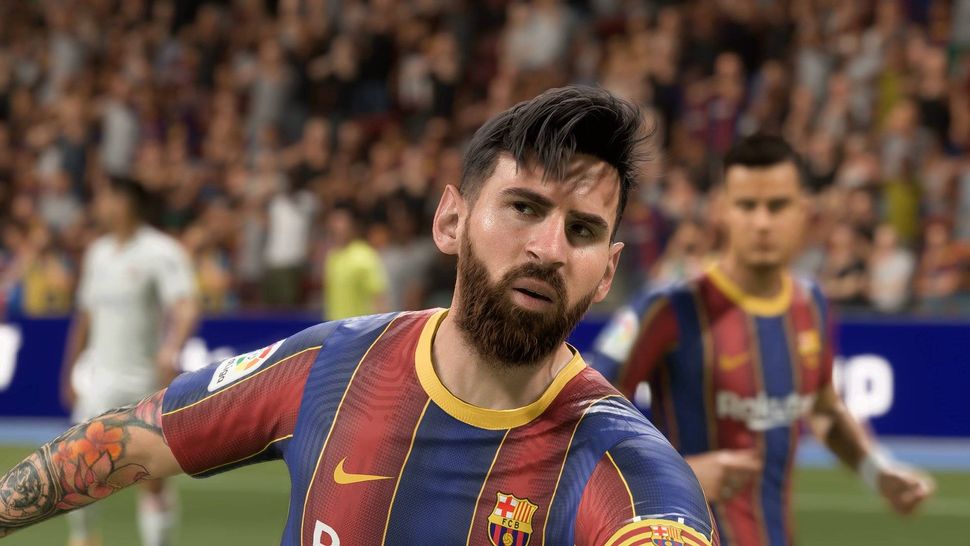 EA has announced that FIFA 22 will release on October 1, 2021. The game will be released on PS4, PS5, Xbox One, Xbox Series X, Xbox Series S, Stadia and PC.
The game is available to pre-order now, and those who opt for the FIFA 22 Ultimate Edition will be able to play four days early from September 27. You also get:
– Limited Time Offer – FUT Heroes Player item
– Ones to Watch Player item
– Dual Entitlement – free Xbox Series X|S upgrade/PS5 upgrade
– 4600 FIFA Points
– Team of the Week 1 Player item
– Kylian Mbappé Loan item
– FUT Ambassador Loan Player Pick
– Career Mode Homegrown Talent
The standard edition of FIFA 22 includes:
– Team of the Week 1 Player item
– Kylian Mbappé Loan item
– FUT Ambassador Loan Player Pick
– Career Mode Homegrown Talent
Those who subscribe to EA Play can access a 10-hour trial from September 22, save 10% off your pre-order, and claim these member rewards:
– Ultimate Team Season XP Boosts
– VOLTA FOOTBALL season apparel
– Monthly FUT Stadium customization items
What is HyperMotion technology in FIFA 22?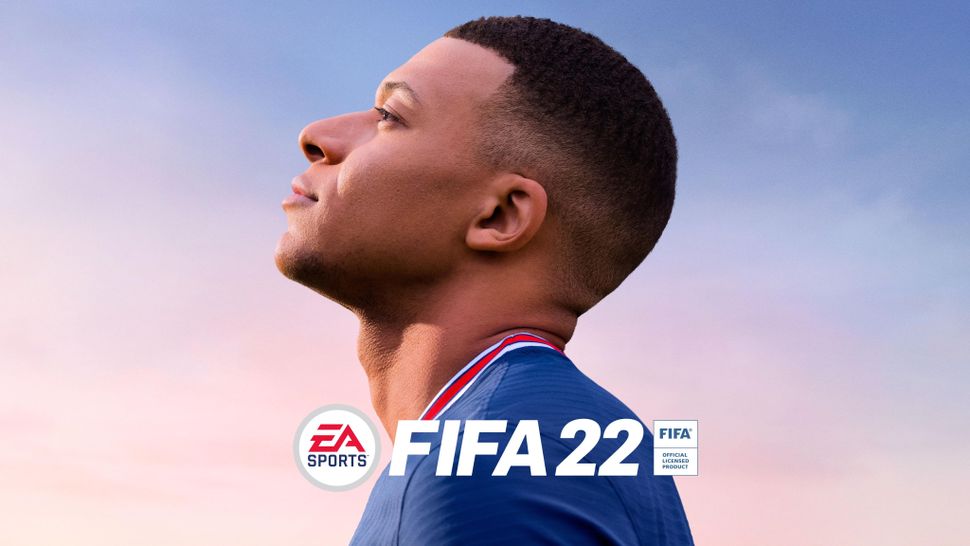 HyperMotion is a new gameplay technology that promises to revolutionize FIFA 22. It uses a combination of real-time motion capture, as 22 professional footballers took to the pitch wearing Xsens suits that allowed EA to record an "unprecedented volume of high-quality real-human movement data", which powers how both individual players and teams move across FIFA 22.
FIFA 22 then uses "a cutting-edge proprietary machine learning algorithm" which learns from over 8.7 million frames of capture footage, and creates new animations in real time to create "organic football realism", according to EA's website. It means that FIFA 22 will feature over 4,000 new animations.
The catch is that this feature is only available on PS5, Xbox Series X, Xbox Series S and Stadia, which means last-gen console users and PC players will miss out on the benefits that HyperMotion technology promises to bring to the game.
Who is the FIFA 22 cover star?
FIFA 22 news and rumors
PC version misses out on next-gen features
EA has confirmed that the upcoming FIFA 22 on PC won't feature the gaming giant's new HyperMotion technology, which uses advanced motion capture and machine learning to overhaul the game's animation system.
The company has confirmed that HyperMotion technology will only be available on next-gen consoles (PS5 and Xbox Series X/S) and Google Stadia.
FIFA 22 cover star revealed
EA has confirmed that French football star Kylian Mbappé will return as the cover star of FIFA 22 after appearing on the covers of FIFA 21 last year.
Mbappé was confirmed as FIFA 22's cover star by the official EA Sports FIFA Twitter account, which posted a picture of the FIFA 22 Ultimate Edition cover. The cover features Mbappé at the centre with his back to the camera, gesturing to his name on the back of his Paris Saint-Germain kit.
Online career mode?
A huge upgrade to FIFA's staple career mode could be on the cards, if the description of EA's online software engineer job listing is to be taken at face value.
Within the job description is the following line: "As an Online Software Engineer, you will help build our networked play development team – whether that be in our online career mode, ultimate team, or core online systems and protocols."
While it's unclear what this wording will ultimately lead to, it would be great to finally see a substantial shakeup of FIFA's career mode. This could be in the form of online integration into the existing career mode format, or perhaps even a separate online mode entirely.
EA Play 2021
EA has confirmed that its annual summer games showcase, EA Play, will be going ahead in 2021. Rather than its usual June position alongside E3, this time the show will take place in July, specifically on July 22.
EA Play Live is coming back July 22nd. Save the date! pic.twitter.com/qh9OOGhPTmMay 11, 2021
See more
Now, EA hasn't confirmed which games it will actually talk about during the show (more details on EA Play are expected closer to the time) but that means it feels like there's a pretty good chance FIFA 22 will make an appearance at the show. It's generally the perfect time to release the first video footage of the game prior to its traditional September/October launch period.
Expect innovation
EA is looking ahead to a "massive year of innovation" across its entire line of sports titles (of which the FIFA franchise is a part.)
In a May 2021 conference call (via GamesRadar), EA's CEO Andrew Wilson made big promises for EA Sports titles and simultaneously effectively confirmed that FIFA 22 is coming, saying: "All of our new EA Sports games are designed for next-gen console platforms including FIFA, Madden, NHL and EA Sports PGA Tour. We're very excited by the opportunity to deliver for baseball fans around the world with the addition of Super Mega Baseball from Metalhead Software and MLB Tap Sports Baseball on mobile. EA Sports is also publishing the highest-rated sports franchise in the world with F1 2021, our first title from our recently completed Codemasters acquisition."
It's unsurprising that EA would want to make another FIFA, given Wilson noted that EA's "FIFA experiences continue to engage more than 100 million players worldwide. More than 20 million players played FIFA Ultimate Team in the last year, and FIFA Ultimate Team matches were up an incredible 180%."
In terms of Ultimate Team specifically, EA COO Blake Jorgensen noted that growth on this mode was up 30% year on year and said "we've gotten better and better at that over the life of the product, and we'll continue to do that and we have optimism for the coming year and many years to come."
What we'd like to see from FIFA 22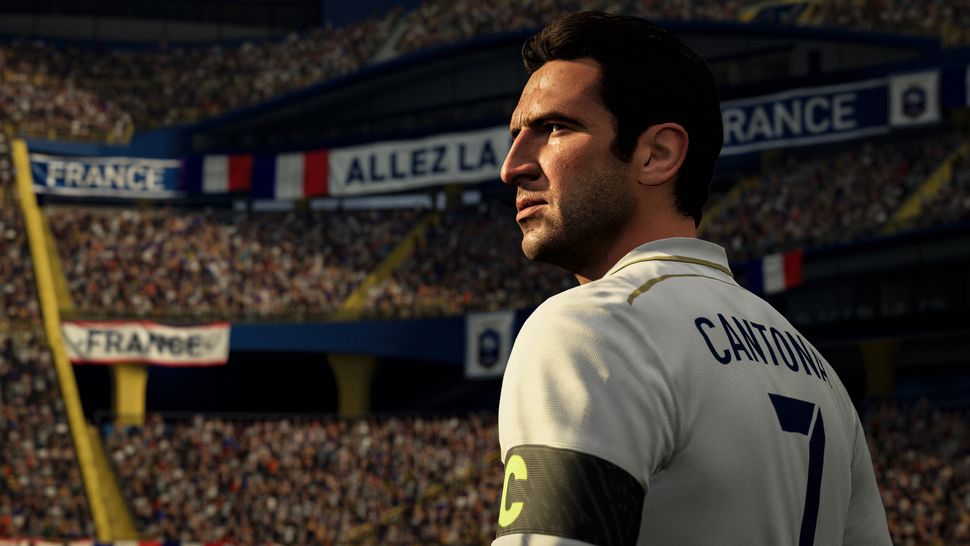 For the past few years, EA have often settled on a "good enough" approach to FIFA. Our FIFA 21 review is testament to that. This isn't anomalous to annual sports titles, of course. However, fans are surely looking for something a bit more substantial for the new console generation.
Improved defending
In FIFA 21, attacking and striking felt fantastic, offering perhaps some of the tightest gameplay we've ever seen in that area. Unfortunately, the game's defensive options left a lot to be desired. The system is more than showing its age at this point, and perhaps a full defensive overhaul should be on the cards for FIFA 22.
As mentioned in our review, dispossessing attackers was much tougher than it needed to be, with groups of defenders struggling to handle a single attacking player. Consequently, the improvements to attacking greatly overshadowed the stale defending mechanics, which often led to unbalanced matches.
A brand new engine
FIFA 17 was the first game in the series to make use of EA's in-house Frostbite Engine. At this point, it's getting a bit long in the tooth, and frustrations players had with the game and the engine all those years ago are still prevalent today. However, a new console generation could come with a fresh engine for EA's sports endeavors.
According to Gfinity, EA opted to stick to the Frostbite Engine for FIFA 21, as well as other recent games such as Need for Speed Heat, due to the COVID-19 outbreak. This could signal that a new engine is waiting in the wings or at the very least being prepped for the new console generation. Here's hoping that a new engine will allow EA to improve FIFA to an unprecedented degree.
Ultimate Team changes
As has been the case since the mode's introduction, Ultimate Team was the big focus of FIFA 21. The controversial, microtransaction-heavy feature draws players in with its appealing pack opening system. EA is no stranger to the loot box phenomenon, and it's clear this won't change in FIFA 22.
FIFA Ultimate Team has been heavily criticized by fans as being too big of a focus on EA's part, neglecting other modes that could be revitalized such as Career mode and Pro Clubs.
Another aspect of controversy is the advantage given to players willing to open their wallets on shiny new player packs. One can find success as a non-paying player if they're skilled enough at the game, but for the casual FIFA player, there's a stark difference in quality between teams that are bought with real money and those that aren't.
FIFA 21 made some positive strides when it came to Ultimate Team. Co-op functionality was added to Ultimate Team in that game. However, it was tied to the single player experience, which provided another avenue of imbalance, as solo players could very easily be matched up with more than one player acting as their opponent.
A fully dedicated co-op mode would work wonders here. FIFA 21 did not allow the use of co-op in FUT Champions, which our review stated to be a missed opportunity for the game. Let's hope FIFA 22 adds this much requested feature.